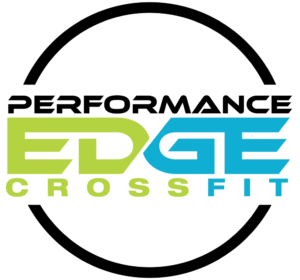 6 Week Challenge
by Performance Edge CrossFit
HUGE OPPORTUNITY! 4 Week Challenge by Performance Edge CrossFit
Do you need the accountability that will inspire you to keep going and give it your all?
Do you want to put your body in fat burn hyperdrive while gaining energy and mental clarity? Do you need the accountability that will inspire you to keep going and give it your all? Read on…
We are kicking off a 4 week program designed for just that. It is part community building accountability system, nutritional coaching, and a progressive strength and conditioning program with home workouts and private classes. I can't tell you how excited I am for this 4 week challenge starting in August!
The point of the 4 week challenge is not to lose as much weight as possible as quickly as possible (although, it is designed for fast progress). Instead, the point of our 4 week challenge is to focus on creating quality habits and accomplishing short term goals. When you can do this consistently, you build up something really freaking powerful within you; momentum! That's hunger for more success. There is NOTHING more empowering than seeing progress. I ask you to put your faith in the process and execute this program to best of your abilities. If you do this, it can fundamentally change your life. Not for the short term, but forever.​ This is the ultimate transformation program designed to get you results ASAP. We are including all the tools you need to be successful.
The 3 pillars are programming and coaching, nutrition, and accountability. We will be covering all three and then some! Warning!!!This is NOT the B.S. type of advertised 'Get in shape easy' program. It is going to require hard work and dedication. As a result, you will do things you didn't think were possible. It is our MISSION to get you the results you have always deserved. We believe in working hard and having FUN.
This program is designed to hold you accountable and push you past your comfort zone to achieve awesome things!Once you sign-up, you are committed. We are going to hold you responsible. There's no going back. If you are not prepared to give it your all, stop reading. Follow this and you will feel a wonderful sense of accomplished.
Mandatory Challenge Requirements:
First you must qualify to join us. These are non-negotiable requirements.
1. Log 4 workouts per week. All programming will be provided
2. Show up to 2 classes per week
3. Positive attitude. We discriminate against only one type of person, 'Negative Nancys'. BUT, this won't be a problem because I know you all are wonderful people:)
4. Encourage other people. Our team members' goals are as important to us as our own.
5. Check in every week. (more on that later)
6. Listen to your coaches.
7. Do your best. You are the only person that can judge you. You know if you gave it  your best. Take liberty in the fact you no longer have a choice. You chose to sign up and that is final. It is now mandatory to give it your all
Why This Will work!
There are exactly 3 reasons people fail to achieve their fitness goals;
They do not have the right plan to follow (if any)
They are not learning from a trained professional
Most importantly, they do not have the support system conducive to massive success.Our program places emphasis on all three pillars.
Programming
We are providing the best strength and conditioning training there is. It is balanced in all aspects of fitness from cardio, balance, flexibility, and strength. It is designed to take you from your current level, keep you progressing, and get you beyond goals.Coaching: You will learn how to do things as effectively and safely as possible from amazing coaches. Our coaches are inspiring people here to push you beyond your comfort zone while keeping you injury free.Team support: Our support system will keep you on track and having fun! The class setting creates an energetic atmosphere that you will want to be a part of. In addition to that we will have a system of accountability to make sure there's no slippage.
How we are different
We are separated by miles from other challenges for several reasons. First, is our commitment to provide you all the tools you need to be successful. We do not only give you education, we deliver insight – the how. We cut right to the absolute best training and fueling available to the human body. More than that, we are far different because of the community we will be building. We are in this together as a team.""When the snows fall and the white winds blow, the lone wolf dies, but the pack survives," – The great Ned Stark (GoT fans anyone?…C'mmon!!)
Our Mission
The underlying and most important purpose of this program is to get people hooked on fitness. It extends far beyond this 4 week time frame. We want you to enjoy fitness and live the quality life you deserve. Think long term.In the short term, it's an aggressive result oriented program. We are looking for serious before and afters! This is the ultimate jumpstart you need.
Nutrition
You will learn the methods for optimum health regardless of what type of diet you are on. One cool thing is you do NOT have to count calories. Your nutrition will play a vital role in your success. The saying, " you can't out train a bad diet' is valid. You can work your ass off in the gym but if your nutrition is not in check it's unlikely you will get the return you are looking for. I am providing guidelines that work no matter what diet you are on. I have been in the fitness industry for over a decade. In that time there have been many diets arise that cultivate an almost religious following. People get as defensive about it as they do their political ideology. Chill, you do not have to follow this. I will not make fun of you if you are a vegan (OK, maybe a little…I jk). The intention is to develop good habits and to provide an exact template that has proven to work. There are many others but this is one I have found to be very successful in fat loss and improving energy.
Grocery List
Optimal fat burn methods, and Menu Planning will be provided!
Supplementation (First your diet and workouts have to be in check before you should bother supplementing with anything more than whey protein and vitamins)You will learn how to use the right supplements at the right time to optimize your hormones for greater energy and fat burn.
Details:
Workout in a supportive community with great people and highly qualified coaches. Get the best workouts!
Orientation/1st class: Saturday, August 4th
Challenge classes: Tuesday/Thursday/ at 7PM and Saturday at 8AM
Bootcamp classes: Monday – Friday 9:30AM
3 classes per week + access to our bootcamp and yoga classes! = 12 classes!
Daily challenges
Also included is our Fat Burn Mastery Nutritional Guidelines!
Success checklist
Show up. Come to 3 classes every week
Keep moving. On your off days, follow the provided assignments.
Be positive. Optimism by itself is proven to be a key driver in success
Encourage others. Don't just draw from the energy, help people. Be the inspiration.
Follow the nutritional guidelines; meal prep, 12-hour window or less, and drink plenty of water
Have fun!
Orientation
Orientation is Saturday August 4th at 8AM.
8AM Introduction and goal sharing 8:15AM.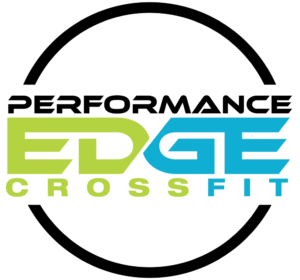 640 Haines Drive
Liberty MO, 64068

(816) 531-5211
Performance Edge | 640 Haines Drive, Liberty MO, 64068 | 816-531-5211