Personal Training
Personal Training
With one-on-one training, you will receive a plan that is right for you and the support to achieve your fitness goals.  If you want results fast, personal training is the best way to get there.
Whether your goal is to gain strength, lose weight, improve strength, or take your athletic performance to the next level, we can help you achieve your goals.
You will receive a custom program designed to increase your fitness level, performance and overall wellbeing.  We begin with a fitness evaluation and goal setting session to develop the best program possible for you.
Don't worry about where you are now.  Everyone has to start somewhere.  Let me help you knock those goals out!
What does Personal Training include?
What does Personal Training include?
Customized strength and cardio program designed based on our fitness assessment, your goals, your needs, and your availability. (program progresses in steps beginning with your current fitness level)
Nutritional coaching and menu plans.
Corrective exercises to help posture and to correct muscular imbalances
Fun creative workouts
Fitness education
Accountability and support
Prestige training System
Prestige training System
There are workouts… and there are programs.  The difference is workouts get you hot and sweaty but do not produce results long term.  Programs get you to your goals.
My programs are specific to meet the needs of the individual but all follow my 4 advancing cycles of training.  After completing cycle 4, you begin cycle 1 again at a higher level.
Side effects of Personal Training
Feeling stronger
More confidence
Sense of accomplishment
New close to match a new body
A closet full of athletic attire
Sweating
Stomach muscles
Better educated on health and fitness
More energy
A lifelong habit of working out
a longer life
If results are what you want, start your journey today.
Testimonials
Testimonials
Personal Training is about getting the results you want.  I get hired because people want results.  Your experience begins with foundations for a solid start.  While enjoying initial gains in strength and stamina, you will learn techniques that will set you up for success down the road when we advance the program.  There are no entry standards for training.  Anyone can do it.  All fitness levels are welcomed.
I have been working with Clay for over a year. In that time, I have lost 130 pounds and became a healthier, stronger person. Clay not only helped me with the resistance training and cardio, but also helped with diet and nutrition. He is very encouraging and continuous to push me to new heights. I had no idea what I was capable of achieving before our training.

Asthma, carpal tunnel syndrome, inner-ear balance issues, and a lifetime of dislike for exercise – Clay helped me overcome them all. I haven't just lost weight, I've gained strength and balance I never imagined I could have. Best of all, since my husband also works with Clay, now my husband and I work out together. I still have a ways to go, but I know I can succeed. And I'm starting to enjoy exercising.

Thanks for your help getting into better shape, motivating me and assisting me in pursuing a healthier lifestyle. Thanks for your patience through the process. Rick Hack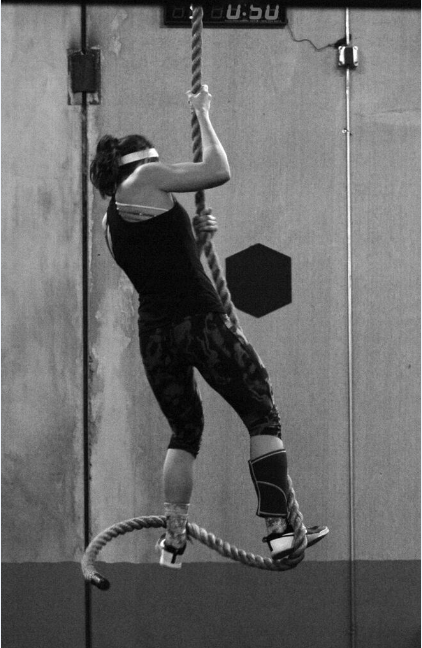 Sign up for your consultation today