Performance Edge presents Balance Yoga Studio.
Yoga improves your health, performance and mental acuity.  Our classes are a blend of flexibility, strength, balance and power.  Yoga is the perfect compliment to other forms of training; hence why we offer it at our CrossFit facility.   The benefits of yoga are immense.  It helps in recovery and injury prevention making higher intensity training far more sustainable.
Our wonderful team of certified instructors can work with anyone's fitness level. Whether you're an athlete wanting to improve mobility or a busy professional wanting to relieve stress, we have the tools you need to achieve your goals.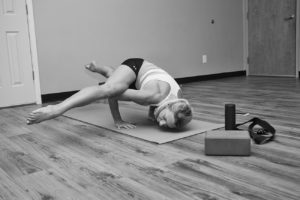 Class Times
Monday 10:30AM With Jess Dold
Wednesday 10:30AM With Jess Dold
Thursday 5:30AM With Ian Rabang
Saturday 7:30AM With Ian Rabang
Drop in fees are $15/class
10 Punch card is only $95! – Sign-up here!